If you've noticed rat sounds or signs of rat damage in your attic, you're probably wondering what your next steps are.
How do you get rid of rats in your attic without putting yourself or your home at risk?
At Pest Dude, we help people handle rat infestations daily, so we understand what it takes to get rid of rats in attics.
In this blog, we'll share some of our top DIY pest control tips to send rats packing.
KEY TAKEAWAYS
To get rid of rats in your attic, inspect the space for rat activity, seal all holes and cracks, set traps, tidy up your yard, get rid of indoor food sources, use store-bought rat repellents, decontaminate the attic, and clean up the damage.
Rats are clever creatures who usually have more than enough food, which can make it challenging to get rid of them since they're less drawn to rodenticide and baited traps than other pests.
Controlling rats requires a multi-faceted approach that focuses on sanitization, exclusion, and trapping.
If your DIY rat control efforts aren't working, we recommend contacting a local pest removal company to get the infestation under control.
Signs of Rats in the Attic
Need help determining if you have rats in your attic? Look for these signs:
Droppings. If you can get into your attic to inspect it, you may notice rat droppings on your rafters, eaves, or insulation. This is the most significant sign that you have a rat infestation.
Footprints. Attics tend to be dusty places, which makes it easy to spot rat footprints. If you're unsure whether there are rats in your attic, sprinkle a light layer of baking soda and look for fresh tracks after a few days.
Smear and rub marks. Rats have poor eyesight, so they travel established routes. As they do, they'll leave grease smears and rubs along walls, under rafters, or against items stored in the attic.
Urine smell. Rats urinate frequently, so significant infestations produce a strong smell of ammonia that becomes more pronounced over time.
Gnawing damage. Rats love to chew, and they'll gnaw on anything they can find. Because rats have large incisors, gnaw damage can be severe, with holes measuring up to 2" or more in diameter, with rough, torn edges. If you notice chew marks on boxes, damage to clothing and textiles, or chewed wires or other items, it's a sign that rats are living in your attic.
Nests. Rats shred paper, cloth, and other fibers to build their nests, which they construct in dark, quiet places like wall voids, corners, or even the drawers of unused desks or dressers.
Strange noises. Rats are highly vocal, noisy creatures. They're also nocturnal, so you'll likely hear them at night. Listen for scratching, squeaking, or chattering noises that could indicate a rat infestation.
Strange pet behavior. Has your dog or cat recently started barking, scratching, or listening carefully at your walls or up toward your ceilings? If so, it could indicate that rats are living in your attic.
How to Get Rid of Rats in the Attic
Wondering how to get rid of rats in the attic? Here are the tips our pros recommend:
1. Inspect the attic
First things first: start with a thorough attic inspection.
This allows you to confirm the presence of rats and get a sense of where they live, nest, and congregate.
Before you enter the attic, put on a ventilator mask and heavy-duty plastic or rubber gloves and grab a flashlight.
Once in the attic, check your vents, joists, and utility lines for possible access points, which can help you identify how the rats are getting in.
Next, look for signs of rats, like droppings and urine. Follow waste or rub trails to cracks and crevices where rats nest.
Don't underestimate the latter – waste trails can tell you a lot about the rats' habits.
Here's an anecdote from Zach Smith, aka "The Pest Dude", about following waste trails to find rats in an attic:
"We got a call from a customer last year that was hearing scratching in their attic, and they were disappointed because they had previously paid for a pest control company to come out and deal with the problem. 

When I went up there, I saw pounds and pounds of rodent droppings and dried urine everywhere, but I was able to follow the trail of urine and droppings to the opening in the roof that the previous company failed to see. 

We patched the hole in the roof and got rid of the problem. It's essential to keep the openings in your attic closed up. Fortunately, the rat's telltale track will be easy to follow because they leave droppings and urine everywhere. 

It's easy to do your own rat control when you know to follow the excrement trail, and set traps along that pathway and close up the holes that you find with professional-grade products."
2. Seal all holes and cracks
Next, we recommend focusing on exclusion tactics to prevent new rats from entering the attic.
To do this, seal all holes and cracks in the attic.
Remember that rats can squeeze through any gap large enough for you to fit your thumb through, so it's never safe to assume an opening is "too small" for them.
To keep rats out, we recommend sealing any opening that's greater than ½" or about the size of a dime.
To seal gaps and cracks, we recommend using chew-proof steel or copper mesh, like Xcluder fill fabric, and reinforcing it with mortar.
This creates a solid barrier that rats can't chew through.
You should also fix broken basement windows, repair warped doors, and add screens to all vents that rats may be using to enter your home.
Check the spaces beneath your doors, and if there's a significant gap, add a strip of 26-gauge sheet metal kick plate to the bottom of the door, making sure that the lower edge is no more than ¼" from the floor.
Note: Do not use expandable foam as a long-term solution to seal gaps and cracks since rats can easily chew through it. 
3. Set traps
Next, you'll want to focus on reducing the existing rat population. The best way to do this is by setting rat traps.
Remember that rats are neophobic, meaning they dislike new things.
Fortunately, you can use that in your favor.
When you put out the traps, you know that rats are going to jump over or go around them, but you can outsmart the rats by putting many traps in all of their known paths of travel.
If you're catching small rats, juvenile rats, or female rats, that means you're very, very close to their nest. Finding their nest is a major step that can help you eliminate your infestation even faster.
Finally, keep in mind that many female rats love cotton balls, which they use to build nests. Because of this, using cotton balls on your traps can be a great attractant if they're not going for food baits.
While many different types of traps are available, including live traps, multiple-catch traps, and more (we've reviewed the best rat traps on the market – check out the guide here for our top picks), we recommend using T-rex snap traps if you're wondering how to kill rats in the attic.
These traps kill rats quickly and humanely and are easy to set and bait. Bait your traps with peanut butter, Snickers bars, beef jerky, cheese whiz, or bacon for best results.
To make your traps as effective as possible, be sure to install numerous traps in high-activity rodent areas.
Set traps in dark corners, along walls, and in any location where you've found rat droppings. For severe rat infestations, place your traps about 15-20 feet apart.
To trap roof rats in an attic, you should also secure traps in above-ground locations like rafters, beams, and pipes where rats travel.
While it can be tempting to bait your traps with chemical rodenticides, these substances are highly toxic and should never be used in residential settings or by non-professionals.
Pro tip: Never use peanut butter as an attractant for a glue board since the oil in the peanut butter will make the glue board ineffective. To get a glue board unstuck, apply oil.
4. Tidy up your yard
Next, head outside and focus on cleaning up your yard and surroundings, making it more difficult for rats to enter your attic.
Here are a few must-dos:
Trim all trees so they're at least 3' from your roofline, and trim bushes, shrubs, and landscaping away from the siding of your home.
Clean up debris piles in your yard or carport.
Get rid of all rat food sources, including rotting or fallen fruit from trees and gardens.
Secure all outdoor garbage cans with tight-fitting lids.
Use metal or durable plastic trash cans that rats can't chew through.
Seal and secure all outdoor bird seed and pet food.
Keep compost in rodent-proof containers.
Remove tall grass, weeds, and other vegetation from the area surrounding your home.
If you have snails in your yard or garden, consider investing in a snail pest treatment since snails are a rat's favorite food source.
5. Get rid of indoor food sources
Next, think about what the rats are eating inside your home.
Rats require more daily food intake than other rodents, like mice, so severe infestations usually indicate a sanitation problem.
With this in mind, focus on sanitation to prevent re-infestation in your attic.
Here are a few things we recommend:
Secure all dry goods in your pantry in chew-proof, rat-proof, airtight containers.
Clean up all spills and scraps promptly, and keep your indoor and outdoor trash in tightly sealed, chew-proof containers.
Keep pet food secured.
Think getting rid of rat food is too simple to make a difference? Think again:
A population of roof rats that's had its food supply disrupted by even 10% will reduce the average number of pups per litter from eight to one.
In other words, a 10% reduction in the food supply can cause an 80% reduction in the population, according to some studies.
6. Try repellents
Now that you've removed existing rats, cleaned up your property, and sealed all entry points, add a layer of protection with store-bought repellents such as Detour gel or Nature-cide Outdoor which you can spray anywhere you've noticed rat activity or on the patches you've already installed over gaps and cracks.
When we recommend repellents, we often get questions about hazing tools like motion-activated light or sound deterrents.
Unfortunately, these tools will not get rid of rats. 
Rats are intelligent, adaptable creatures, and they'll quickly get used to electromagnetic devices, ultrasonic machines, and other hazing tactics.
Moral of the story: don't waste your time or money on these unproven tactics.
7. Decontaminate the attic and clean up the damage
Next, head back to the attic to decontaminate the space and clean up the damage.
Wearing heavy rubber gloves and a full-face respirator, clean up chewed storage boxes, nesting material, and other items damaged by rats.
Secure them in heavy-duty garbage bags, then use a shop vac to vacuum up droppings.
Finish the area by spraying a sanitizing agent in all affected areas and following it with a long-lasting rodent repellent.
8. Call a pest control pro if needed
Last but not least, contact a pest management professional if you need additional assistance.
A pest management team will be able to evaluate your infestation and recommend a comprehensive approach that eliminates all signs of rats.
If you've got rats in your attic, contact Pest Dude, and our team will connect you to a trusted pro in your area.
Your Attic Rat Control Product Arsenal
Description:

Our resident pest professional, Zachary Smith, relies on the T-rex rat trap because it's easy to set and better designed than other traps, making it easy for foraging rats to trigger.

Description:

Keeping rodents out requires using the proper fill fabric.

We like to use this product (the owner of Pest Dude relies on it for 90% of his rodent exclusion work) because it's easy to handle, rust-proof, and impossible for rodents to chew through.

To use it, protect your hands with durable rubber gloves and stuff the material into any openings to prevent rats and mice from passing through. For larger gaps, consider adding a little spray adhesive foam to help it stick.

Description:

When we need to drive rodents out of a confined space, Nature-cide Repellent s the product we rely on.

To use it, spray it behind your fill fabric and around other rat access points. It's also ideal for use in sheds, garages, and storage areas. Reapply it several times a week until the rodents disappear.

Description:

Rodents carry hantavirus, which can cause hantavirus pulmonary syndrome (HPS) if humans come into contact with infected rat feces or urine.

To avoid this, you need to wear personal protective equipment (PPE) as you work to get rid of rats in your attic. We recommend choosing a full-face respirator that will protect you from airborne viruses and other rat-borne irritants.

Description:

As you work in the attic, wear gloves like these to protect your hands and prevent contact with infected rat feces, urine, or nesting material.

Description:

For the traps you set to be effective, they'll also need to be secure. That's where Hercules Putty comes in. This easy-to-use putty strip helps secure your rodent traps so they won't move out of place easily. For best results, put a small ball of putty under each of the trap's corners.

To catch as many rats as possible, use Hercules Putty to place traps on vertical and odd surfaces within their living area. For example, if you see that rats are traveling up and down attic rafters, use Hercules Putty to secure your traps or glue boards to the rafters.

Keep in mind that this putty can leave a mark upon removal, so we don't recommend it for use in living areas.

Pro tip: No matter where you place your rat traps, secure them for a more efficient kill. Rat traps that are secured can generate more power in the snap, since they don't bounce or shift when they're triggered. Also, if your rat isn't totally disabled by the trap, securing the trap will prevent the rat from running off with the trap and making it harder to retrieve.
How Do Exterminators Get Rid of Rats in the Attic?
If you're considering hiring a professional team to help you get rid of rats in the attic, here's what you can expect:
1. Inspection
Every good rat removal project begins with a comprehensive inspection.
During this inspection, the pest control professional will evaluate your attic, determine where rats are entering, where they're nesting, and what they're eating, and make a series of removal recommendations.
2. Trapping
Next, your chosen pest control professional will typically deploy rat traps.
In attics, this is usually a straightforward process since rats are living in a centralized location where it's easy to deal with them.
As the pest professional traps existing rats, they'll leave an escape route open to give the rats one more chance to leave your home unharmed.
3. Exclusion and Prevention
Once the traps are in place, the pest management professional will focus on exclusion and prevention efforts.
This process will be tailored to your attic and space and the severity of your rat infestation.
It may include habitat modification, sanitization, patching or removing access points, and using hazing or deterrent methods.
Why Are There Rats in My Attic?
Attics are warm, dry, and secluded. This makes them the ideal habitat for rats, who can easily come and go through holes as small as ½" or about the width of your thumb.
While there are hundreds of species of rats, black rats (also known as roof rats) are the most common household pests.
If you've got rats in your attic, here are a few things that may be attracting the pests:
1. Shelter
Rats, like all rodents, need shelter to live, breed, and feed. They seek out attics because.
In addition to being warm and dry (especially in rainy weather), they're typically not high-traffic areas, which means they can live undisturbed, with little chance of running into humans.
2. Nesting Material
Rats build nests to give birth and rear their young. Fortunately for them, attics offer a wealth of nesting material.
From insulation to out-of-season clothing, bedding, or personal items, rats can (and will) shred anything they can find in the attic to construct their nests.
When we conduct attic inspections, we often find that rats have chewed through spray insulation or gnawed right through cardboard boxes to create cozy nests.
3. Food
Rats are voracious eaters. And, since they're omnivores, they'll eat anything they can find.
From a pest control perspective, that can make rats challenging to control.
Because they eat a wide variety of foods, they're seldom hungry, making it difficult to catch or kill them with rodenticide or baited traps.
Still, rats need to eat, and they tend to infest areas that offer easy access to a food source.
When rats live close to humans, they'll scavenge through human trash or seek out kitchen scraps for food.
They'll also eat dog food and dried goods and kill small animals like lizards and birds.
Are Rats Nesting in Your Attic? We Can Help!
Have rats taken over your attic? It's time to reclaim your space!
If your DIY rat removal efforts have failed or you need professional help, it may be time to contact a local pest control company.
Fortunately, we have a broad network of reputable partners in your area that can help.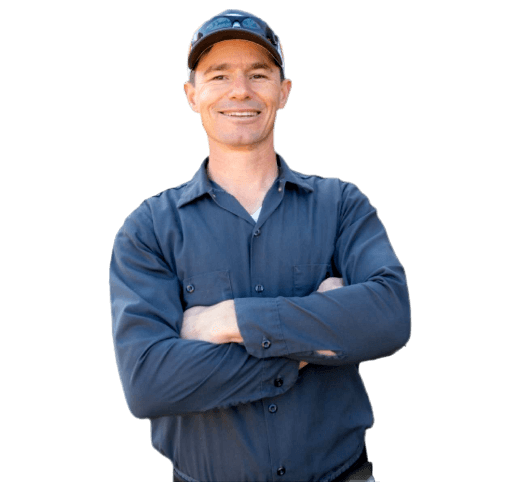 Give us a call today to receive your free, no-obligation pest control quote.