Mice are common household pests. While some people may think they're cute, they can wreak havoc in your home in areas like the kitchen, closet, or pantry. They can also spread diseases that are dangerous for you and your family.
Fortunately, you don't have to live with mice forever.
In this blog, we're sharing our top tips on how to get rid of mice in your home, including lots of field-tested products our experts personally recommend.
Key Takeaways
To get rid of mice, focus on sanitation, use exclusion tactics, deploy traps, consider baits, apply repellents, and maintain a clean environment to prevent re-infestation.
Mice live throughout the world and can be found wherever people live – in both urban and rural areas.
Mice can squeeze through very tiny openings, so you'll need to seal or screen any hole the size of a US dime or larger to prevent them from getting into your home.
For severe mouse infestations, professional pest management services may be the only way to decrease mouse populations.
How to Get Rid of Mice: A Step-by-Step Guide
Get rid of mice in your home or around your property with these tips:
1. Create a plan
What makes rodent control so tricky is that it's situational. Controlling rodents effectively requires understanding what kind of mice you're dealing with, where they're living, and what they're eating.
Once you know what kind of mice you're dealing with, you can create an effective mouse control program.
For example, if mice are feeding on open bags of cereal, grains, and flour in your pantry, a good removal plan would include securing all pantry items in airtight, mouse-proof containers and setting some traps to reduce rodent populations.
2. Focus on sanitation
The best approach to long-term rodent control is sanitation. Again, mice are voracious eaters who need adequate food to survive and thrive.
This means that whenever there's an infestation of mice, there's also an adequate food supply.
Start your control efforts by removing rodent food sources. Secure pet and dog food in mouse-proof containers, clean up spills promptly, remove birdseed, and pick up all ripe garden produce.
Remember that good sanitation programs must include indoor and outdoor spaces. Remove organic debris piles from outside, seal garbage in mouse-proof cans, and keep compost in a rodent-proof compost bin.
Remove all possible nesting materials for mice, including stacks of cardboard boxes, old magazines, newspapers, and similar materials.
Keep stored clothing and textiles in rodent-proof bins.
3. Exclude rodents
Once you've removed obvious food and nest sources, focus on exclusion tactics that make it difficult for mice to access your structures.
Keep in mind that mice can squeeze through openings that are just ⅜" wide, so this can be difficult.
For best results, focus on sealing, filling, or securing all openings greater than ¼" for mice – that's about the size of a US dime. 
Use steel mesh (like this) to seal up holes in your home's siding and foundation, paying particular attention to areas where utility lines penetrate the siding.
These gaps may require sealing with mortar or caulk or can be stuffed with copper mesh.
Mix the copper mesh with mortar to create a durable double sealant that mice can't chew through for the best results.
Finally, seal or repair broken windows, warped doors, and unscreened vents, which are excellent access spots for mice. A word of advice from the Pest Dude:
"It's important to remember on hot summer nights, if we leave our doors open, mice and other rodents will easily come in and embed themselves into our kitchens and pantries." – Zachary Smith, "The Pest Dude"
Add door sweeps and kick plates to the area beneath doors and use metal guards to dissuade mice from climbing pipes on the outside of your building.
4. Deploy mouse traps
Trapping is an effective way to control mice. When it comes to traps, we always recommend choosing live traps over lethal traps.
Remember that if you trap mice in live traps, you'll need to humanely euthanize them on-site or release them immediately in the vicinity of the area where they were trapped.
Wooden snap traps and T-rex traps (like these) are a common type of lethal trap used by homeowners everywhere, although they require the disposal of dead mice.
We also recommend multiple-catch traps, which are teeter-totter-style traps that catch multiple mice without killing them.
5. Use baits
As a last resort, baits can be effective. While they dispatch mice quickly, they also pose a potential hazard to pets, wildlife, and children.
Additionally, mice who consume the poison baits may die in wall voids or other hard-to-reach places, creating an awful stench.
Mice are also intelligent creatures, and getting them to ingest the bait may be challenging.
6. Repel mice
Mouse repellents can be an effective way to keep mice away from your property. Here are a few potent DIY repellent options:
Apple cider vinegar and water. Mix 1 part apple cider vinegar with 1 part water in a spray bottle and spray it around the perimeter of your home and any place you've noticed mouse activity.
Fabric softener sheets. Mice have a strong sense of smell and will avoid scented fabric softener sheets. To repel mice, stuff fabric softener sheets into entry points to reduce mouse traffic.
Hot pepper repellent. Mix dish soap, water, chili flakes, and fresh, sliced habanero peppers in a spray bottle and spray the mixture anywhere you've noticed mouse activity. Keep in mind that this mixture can be irritating to pets and people, so it should be applied carefully.
Essential oils. Strong-smelling essential oils are excellent at repelling mice. For best results, soak a few cotton balls in peppermint or clove oil, and place them anywhere you've noticed mouse activity.
While people claim they work, options like ultrasonic and electromagnetic spikes DO NOT HELP DETER mice. Neither do domestic cats and dogs. 
The reason is that mice will eventually get used to these deterrent tactics and find other ways to enter your home or access their nests.
Your Mouse Control Product Arsenal
These are the go-to products Pest Dude and our pest control team use in the field. We've tried all of them and found them effective and fast-acting.
Xcluder Rodent Control Stainless Steel Wool Fill Fabric Roll (4 in. x 10 ft.)
This durable stainless steel mesh fill fabric is excellent for patching small holes and creating a mouse-proof barrier.
In fact, Zach (the owner of Pest Dude) relies on this product for 90% of his rodent exclusion work.
It's easy to handle, but you should wear gloves to protect your hands as you place it. For best results, stuff this material into any openings in your home to prevent rats and mice from passing through.
It's rust-proof and tough for rodents to chew or pull out.
For larger openings consider adding a little spray adhesive foam to help it stick.
Nature-Cide Outdoor. Insecticide and Repellent. All Natural Pest Repellent, 32 oz.
We love to use this product when driving rodents out of confined spaces.
We recommend spraying a good amount of this product behind the fill fabric you use for exclusion and around other entry points.
This repellent can also be sprayed in sheds, garages, and storage areas. Reapply several times a week until signs of rodent activity decrease.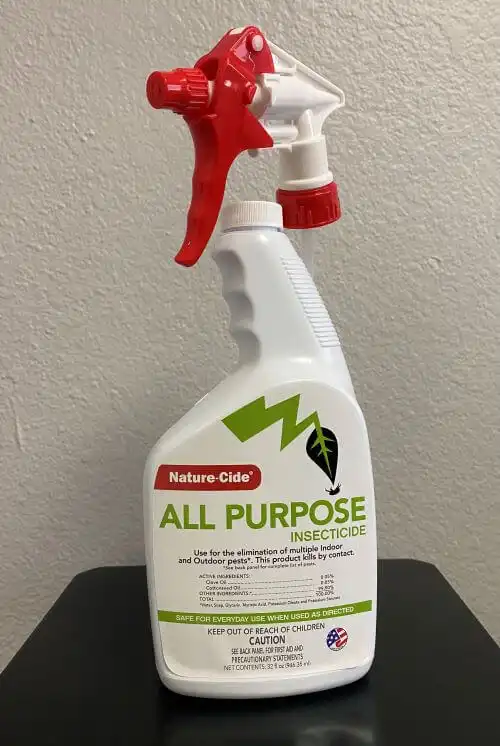 Trapper Mini T-rex Easy Set Mouse Snap Trap
We love these mousetraps because they're easy to set up and they feature a superior design. They're easily triggered by mice and will make quick work of even large rodent populations.
Victor Tin Cat Multi-Catch Live Mouse Trap
If you prefer a live trap, look no further than this option. This model is safe for mice, easy to handle, and easy to open and clean. If you'd prefer not to deal with live mice, pair this trap with glue board traps for a comprehensive solution that works quickly.
How to Prevent Mice
Keep mice out of your home with these simple prevention tips:
Keep your attics, basements, and crawl spaces well-ventilated and dry.
Replace worn-out weatherstripping around your home's windows, doors, and foundation.
Add durable wire screens to chimneys, vents, and other gaps that could allow mice into your home.
Install door sweeps on your exterior and garage doors.
Keep your home's doors and windows closed as much as possible.
Create a mouse-proof barrier around your home by sealing all access points with steel wool, metal sheeting, or other chew-proof material.
Eliminate sources of moisture, including leaking pipes, clogged drains, and dripping faucets.
Inspect all items brought out of storage before you bring them into your home.
Store firewood at least 20 feet from the house and keep all shrubbery and outdoor bushes trimmed back from your siding.
Clean up food scraps and spills promptly.
Contact a pest management professional at the first sign of a rodent infestation.
Are Mice Destroying Your Home? We Can Help
Mice can be destructive, troublesome pests. Fortunately, you don't have to live with them forever. If your DIY attempts have failed or you've run out of options, it's time to contact a reputable pest control company.
Fortunately, we have a broad network of reputable partners in your area that can help.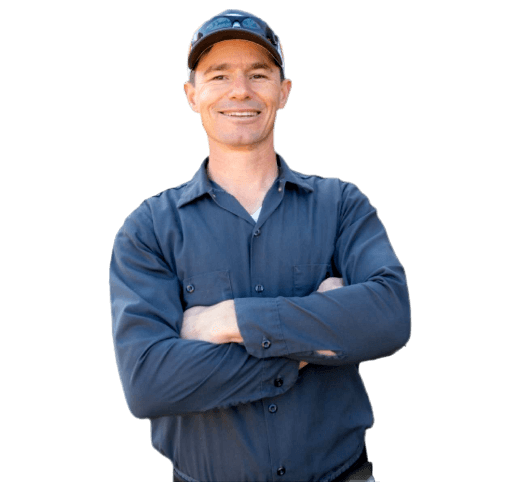 Give us a call today to receive your free, no-obligation pest control quote.