Our licensed pest control experts have spent hours reviewing the best professional-grade pest control products on the market that licensed exterminators use — AND are available to homeowners!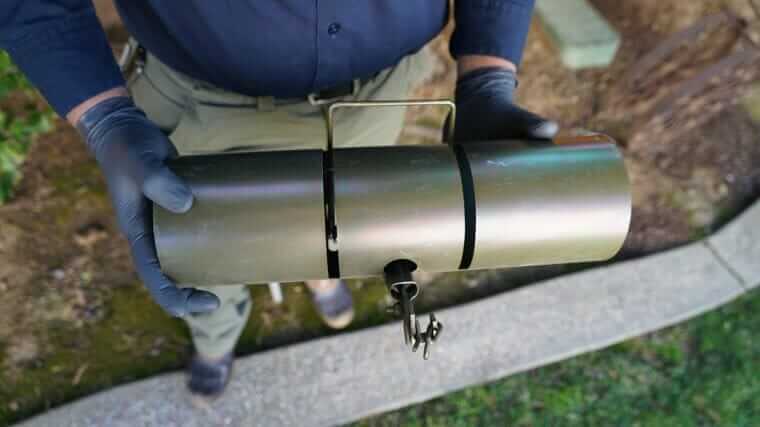 Best Spider Killer Products of 2023
We researched all of the commercial-grade spider control products on the market and narrowed the list down to our top 6 picks. Check out our guide!
Mosquitos
Bed Bugs
Cockroaches
Review Guidelines
If you're looking for pest control product recommendations, you need to trust the source recommending them. After all, you want to save time and find an effective product, and you're relying on balanced information to do that.
Here at the Pest Dude, we appreciate your trust in our product recommendations. We are committed to providing expert, unbiased reviews based on real-world experience with our recommended professional-grade pest control products.
Zachary Smith, aka the "Pest Dude," has more than 25 years of field experience helping home and business owners learn how to do their own pest control. He runs his own company, Smith's Pest Management, which serves customers in the Bay Area.
When we construct our product reviews, our teams spend hours selecting, testing, and reviewing the best pest control products. Through this rigorous process, we weed out ineffective, over-priced, and over-hyped products and focus on featuring the most effective, consistent, and affordable options.
Once we've narrowed the field to a manageable list of front-runner recommendations, we put every product through field tests. This means we use the product in our yards to verify that it meets our high standards and is worth recommending to our readers.
Next, we compare our field test results to those from other licensed pest control professionals and double-check our findings. Since we are a privately owned company, we never accept money, gifts, coupons, or other incentives that could impact our review process.
Finally, Zachary Smith reviews our recommendations and decides whether to include them in the list of products we make available to you – our readers.
This might seem like a complicated process, but it allows us to create consistently reliable lists of product reviews, how-to guides, and other resources, all of which you can find on our website. At the end of the day, our goal is to give you the knowledge and information you need to identify the right approaches and solutions for any pest problem or infestation.
If you have any questions about our rating guidelines, please send us an email at contact@pestdude.com
Sign up to our mailing list for the latest pest control tips and tricks! 
Newsletter
"*" indicates required fields