Zachary Smith, also known as The Pest Dude is a licensed pest control professional, horticulturist and arborist who has 25+ years of hands-on experience in the pest control industry.
Zach and his team know what they're doing, and they've got the credentials to prove it. Here are just a few of the reasons people trust The Pest Dude:
The owner of The Pest Dude, Zachary Smith, also runs a successful pest management company in California. 
He started Smith's after enduring his own long (and frustrating) search for an ethical, effective gopher control service. He couldn't find anyone to fit the bill in California, so he learned how to do it himself. 
Ultimately, he mastered the skill so well that he began to help other gardeners and homeowners in the area learn to control their mole, squirrel, and gopher populations. Today, Zachary specializes in exterminating insects and other pests with eco-friendly techniques. 
While Smith's provides comprehensive pest control services to residential and commercial customers in the San Francisco Bay Area, Zach wanted to reach a wider audience and help more people – not just those in his immediate community. 
That's how Pest Dude was born!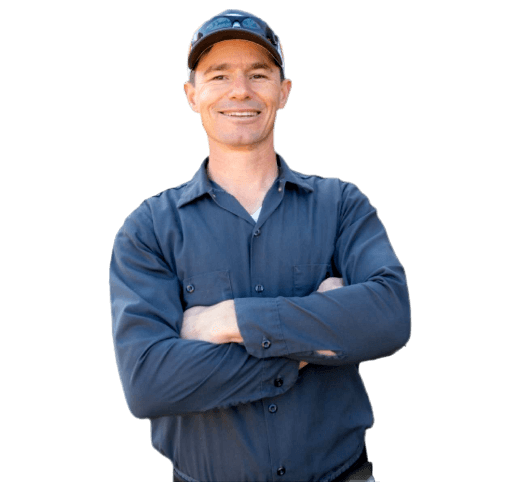 My goal is to empower you to tackle any pest problem in your home like a pro! With the right knowledge and tools, pests are a thing of the past!
Zachary Smith, "the Pest Dude"
The Pest Dude is here to improve your quality of life by empowering you to get rid of pests on your own — without the need for an exterminator!
Catering to the DIY crowd, we offer pest control tips and education to help you get rid of pests, from gnats to rats and beyond. As licensed pest control professionals, we know what products and techniques work and don't work.
Are you looking for some additional help getting rid of pests?
Thanks to our vast network of pest control professionals, we can connect you to licensed pest control professionals in your area.
Our Pest Control Philosophy
Pests only show up when the conditions are optimal.
Pests are opportunists, driven by the desire to survive, and they seek environments that allow them to do that.
The secret to effective pest control, then, is to understand pest behavior.
After all, most of the critters we think of as "pests" serve a purpose in the natural world. They have their place in the ecosystem and the environment.
The problems only arise when their populations grow to the point that they're out of control or when they infest areas they're not supposed to be, like our basements, attics, or kitchens.
Work with the pests, not against them.
We believe that doing our job well involves helping people learn to see the big picture. 
Where did these pests originate?
How did they get in?
What's allowed them to thrive in your home or property?
How do we get rid of them without hurting the environment?
We want to help people learn to work with pests and the environment, not against them. For example, we don't advocate blanketing your yard with pesticides for a "quick fix."
Instead, we promote integrated pest management (IPM) approaches that help you learn to prevent and control the pests long-term while making your soil, turf, and plants stronger and more resilient in the process.
We want to help people learn that there's no way to control indoor pests unless we also control outdoor pests.
It all comes back to our philosophy of big-picture thinking.
When you understand the climate and ecosystem that pests exist in, and the role your property and home play in that environment, you can choose long-lasting pest control methods intentionally.
We believe in treating pest problems holistically and methodically. Here are just a few of the pest control methods our team favors:
Exclusion products that seal holes so bugs and rodents can't get in.
Repellents to move pests out of one area and encourage them to go live somewhere else.
Comprehensive sanitation and habitat modification, like cleaning up leaf and debris piles, relocating compost bins, sanitizing drains, or washing garbage cans.
Using pesticides or traps to selectively eliminate the remnants of a pest population, which may persist after the above methods have been deployed.
We believe that if we do our job right, our clients get two important things: a comprehensive, real-world, applicable education in pest behavior and environmental considerations, which they can use to control pests for years to come effectively, and a pest-free space that feels comfortable once more.
Sign up to our mailing list for the latest pest control tips and tricks! 
Newsletter
"*" indicates required fields